we got another bountiful basket today!
....and we got
another
bag of

pears

.
our bag from last week just barely started ripening so we are eating these fruits like crazy!
i wanted something different with them and i found this recipe off honey&jam blog.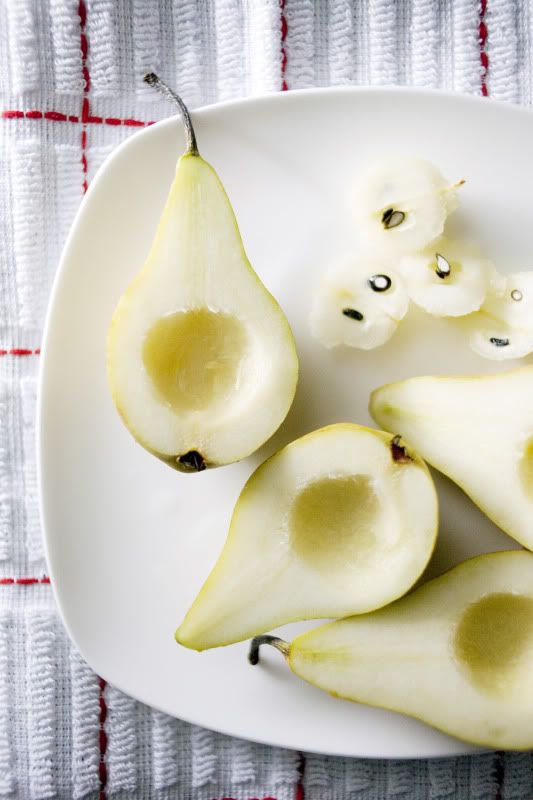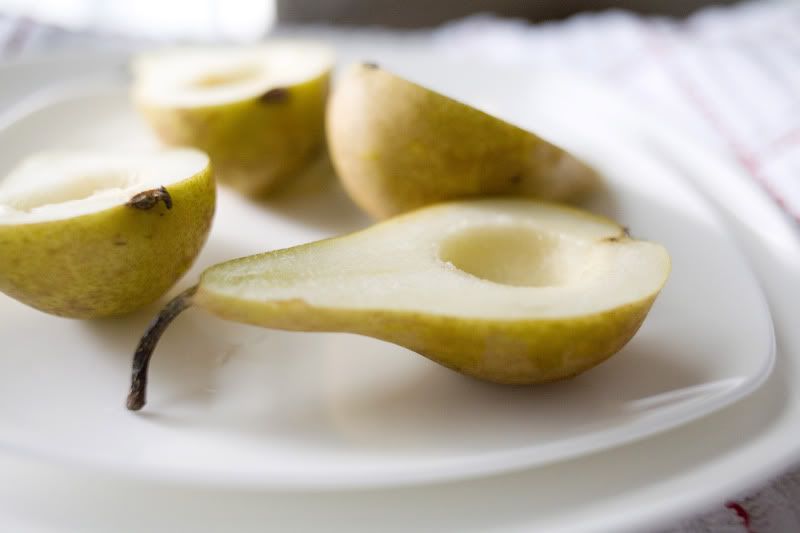 i altered the recipe a bit depending on what i had and preferred.
the recipe calls for unsalted butter, but i found it worked out fine with regular butter. I also had walnuts and added those in with the almonds and i couldn't find my oats today so i added some of my granola to it. I also only baked my pears for 15 minutes, because they were really small and i still like my pears with a little bit of a bite and not complete mush.
if you have extra pears from your basket or have a few lying around make this warm honey treat!