currently right now
, i am sitting on a lovsac, next to landon, eating pumpkin seeds, watching a halloween movie, and resting my chicken legs.
yes,
chicken legs
.
tonight landon and i dressed up for halloween & we were the
plumpest
,
juiciest
,
tastiest
chickens you've ever seen.
our night consisted of walking through wal-mart, stopping by several dance parties and doing the chicken dance, and hiding in corn stalks on the side of the road and scaring pedestrians/college students, making chicken noises, flappin our wings and making them laugh... and i might add in that landon is the funniest person i know. and soonder than we know it, we will be laying some eggs too.
tonight was tons of fun and a wonderful first halloween experience with my lover landon.
happy halloween!!!!!!!!!!!
we are deliciously
good n' golden.
mmm mmmmm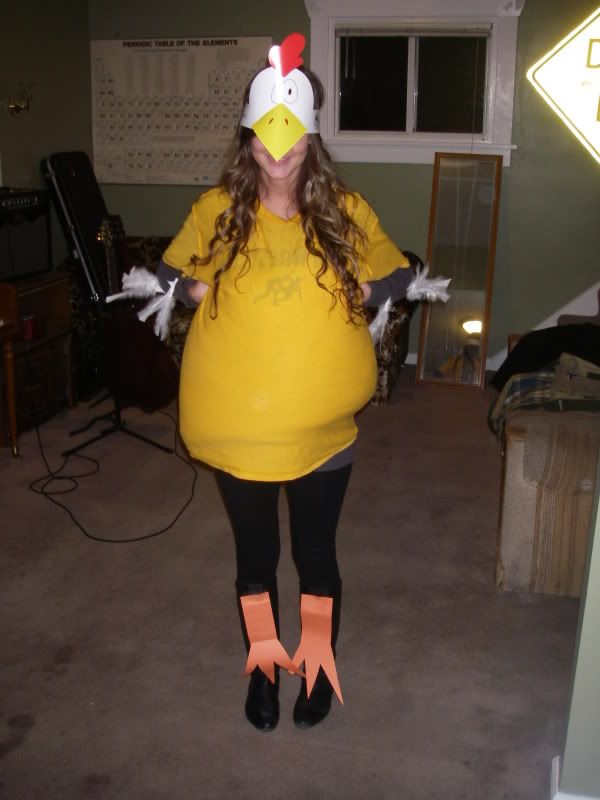 chicken kisses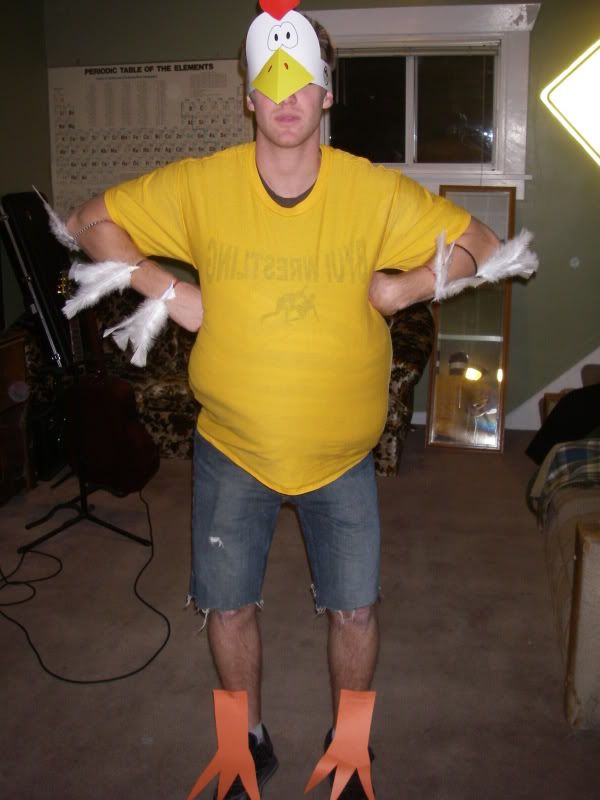 shakin our tail feathers
landon's raittail chicken feather