the first thing we did when we got to the beautiful Okanagan was
stop
at an atm, get my first canadian
ca$h
, & buy fresh
cherries
from the side of the road!
they were yummmmy & i think it made us the happiest people on the planet.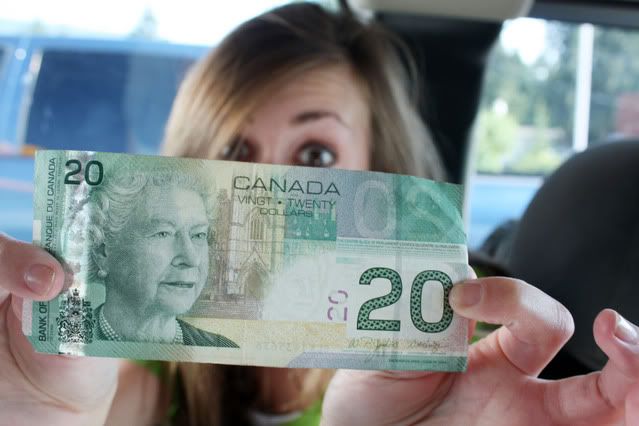 while driving hours upon hours of miles, landon & i felt that it was important to still have fun on our drive and stop and take photos occasionally.
our first stop was to feed the baby
prairie dogs
.
i was excited
until
landon told me i had to feed them out of my hand!!
if any of you know me, i am so so so scared of mice & rats and anything similar send the shivers up my spine! but i got the nerve and as you can see, did it. thanks landon.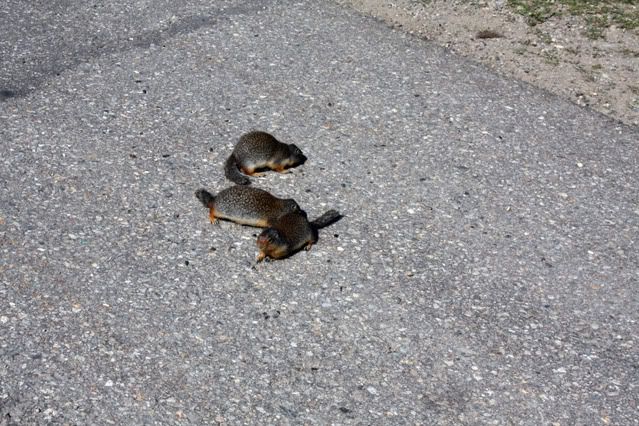 this was the closest i got the first time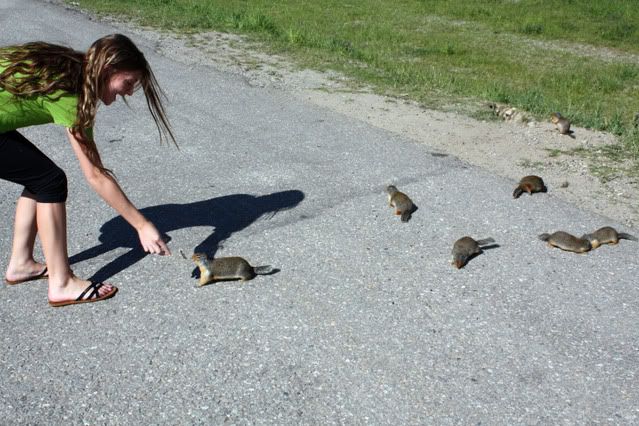 woo hoo i did it!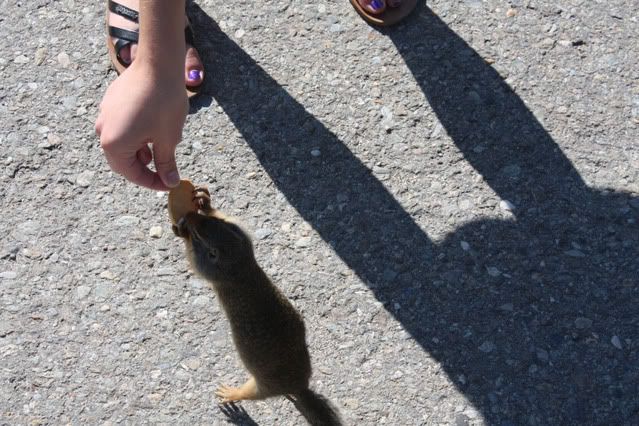 we also made friends with this grizzly as well