while in canada landon's uncle took us through the

botanical gardens

that he works at.
they were absolutely beautiful
and
one of the features there is the
canopy walk
.
i took this on the way walking over to the canopy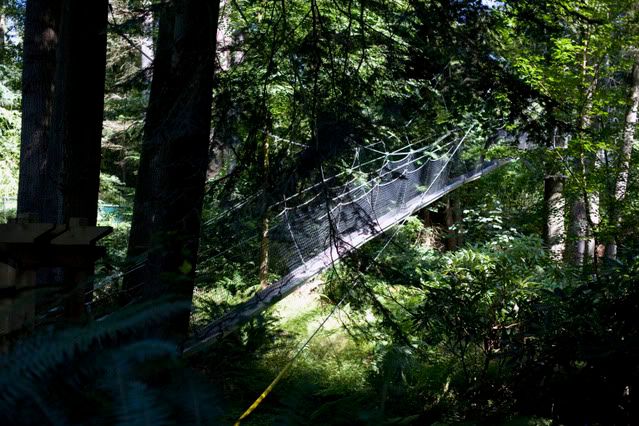 this narrow little pathway is what the canopy consisted of. they were pretty shaky walking on them but thankfully very sturdy ;)
and especially shaky when landon ran through!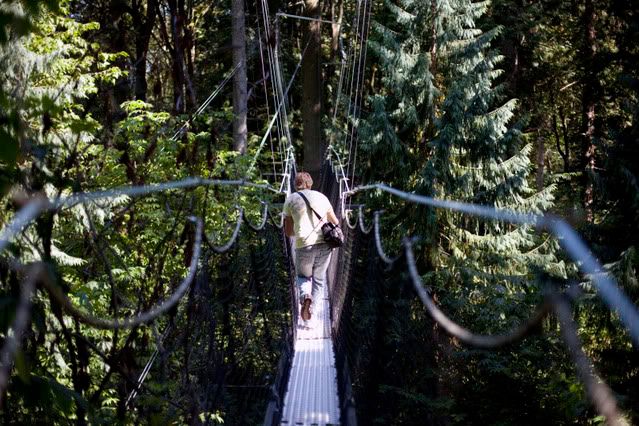 as he ran, i snapped photos...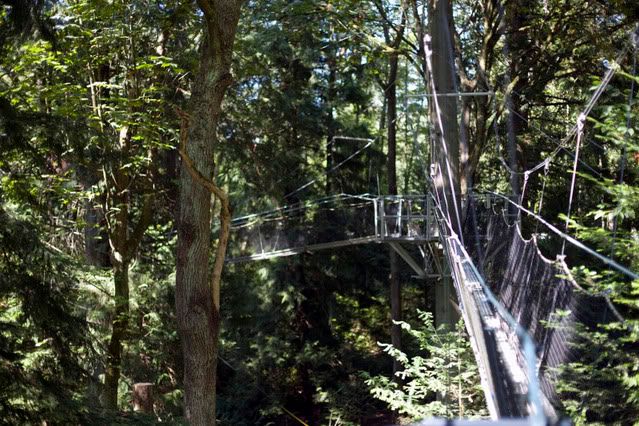 ...and more photos
...and more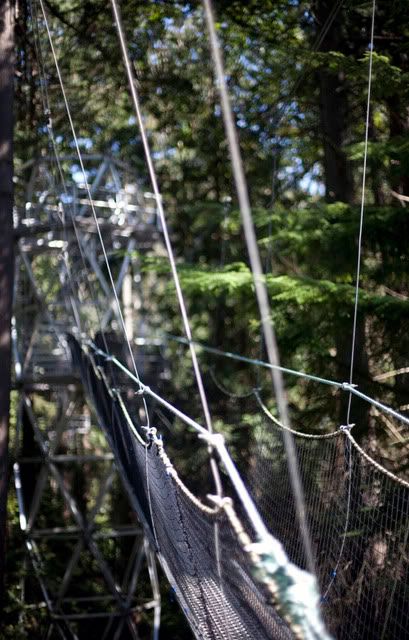 these canopies are all held with these metal ropes, none of them are hurting the tree and are just wrapped around!
in the middle of the canopy walk was this spiral staircase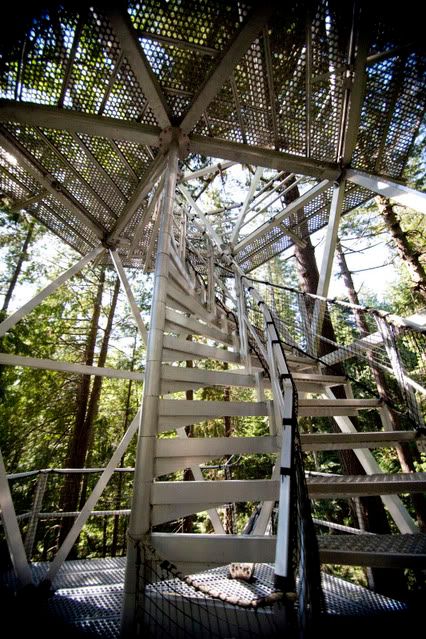 of course landon and i had to take a kissing/laughing photo on the very tippity top of the canopies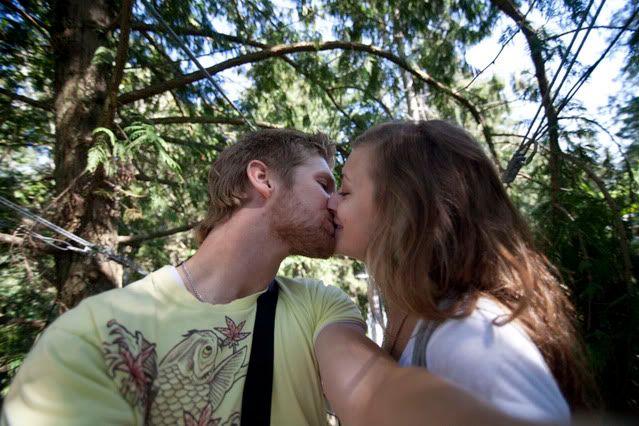 this was from the very top....what a view!
me + landon shadows
the end.