i'm back from california and we finally got internet today!
the break was wonderful except for the fact that i got sick the day after christmas...
and what's even worse is that i'm still sick!
i had two ear infections and just a whole lot of kleenex.
to re-cap of our last days in california...
we went for a
trash the dress
shoot with ellsworth photography and here's a lil sneaky peeky...
and since it rained on our wedding day, they were nice enough to take us out for a day with no rain and less frizz.
can't wait to see the rest~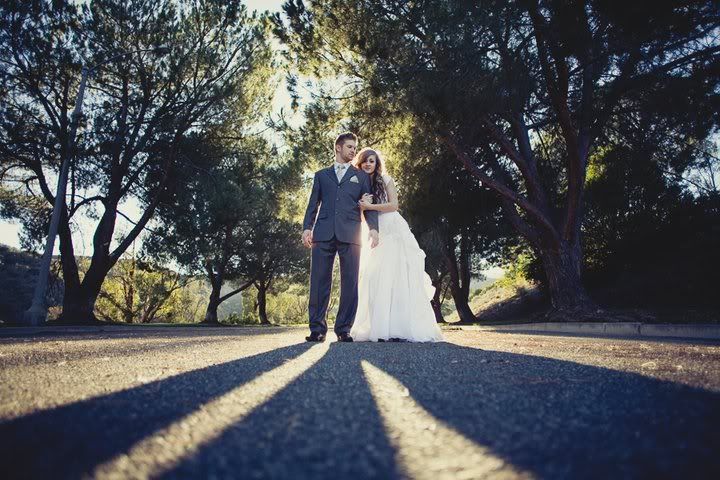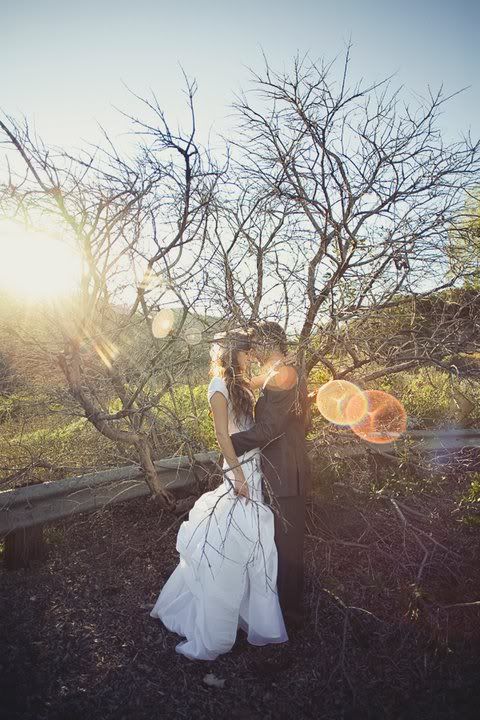 on the night before we flew home, landon and i stayed at my mom's house and on the very tip top of the hill and over the fence is a

pomegranate tree

! i wanted to go climb up there and get one sometime before we left california so that night we climbed up in the mud and rain and picked off a pomegranate! it was very fun to pry open and eat the tasty juicy seeds. we even made a fresh salad and topped them off with pomegranate seeds for garnish! here are some photos of it, landon took them of me cutting it open...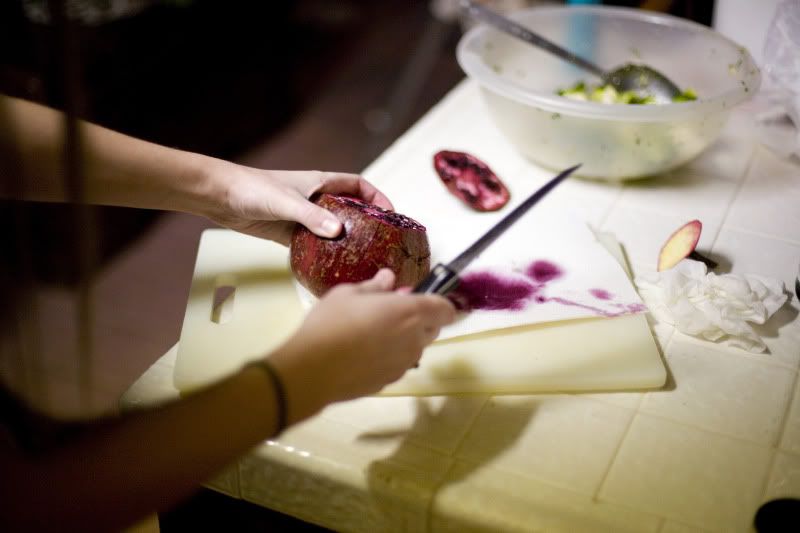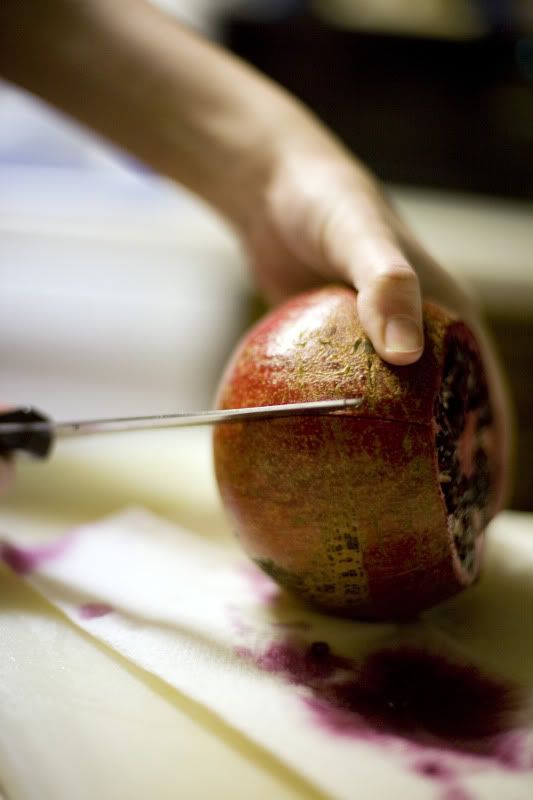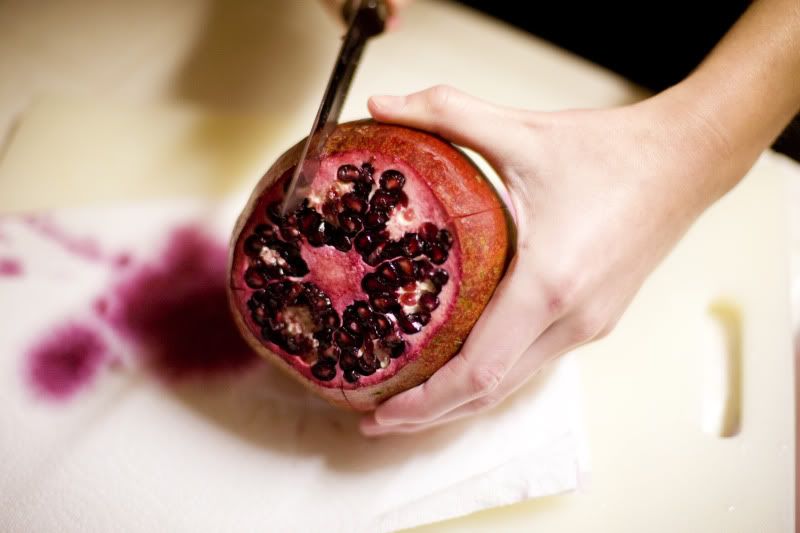 and lastly, for christmas, i wanted to give my mother something that could be used and something she needed...
BUT
i couldn't think of anything she actually really
needed.
So i wanted to give her something that would make her feel better....
why not a room make over!!!!
so landon and i surprised her that day we had bought the paint and left her no choice.
all the family got in on it and helped and we finished the room in just a few days! i sadly don't know where the before photo is but please let me describe the room.
yellow and blue striped wallpaper from over 10 years ago,
all brown wooden doors and mixed wood all over,
a place where my mother did not deserve to sleep in every night.
my mother did a perfect job on picking out her bedspread!!
martha stewart designs so well....
katie did a wonderful job on picking out the new night stands and painting them white!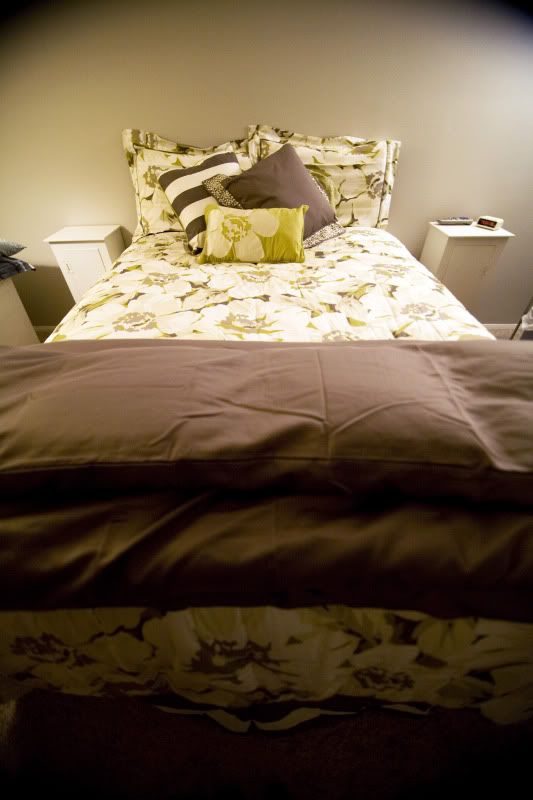 much painting and many coats of paint to cover all the wood on the french doors and base boards. the walls are a light gray, called
gentle rain
, sadly i took these photos late at night.
curtains and blinds are in the process of being made and purchased... so we couldn't take off the paper yet!