we are finished with this semester and we are ready for a

californian

christmas

!
i first have to quickly put in how proud of landon i am! for his final test, it was a comprehensive test of 29 chapters over 700 pages long! he always gets A's on those ridiculously hard BioChem tests and i know he did great. he never gives up and is such a smarty-pants!
anyways, back to our traveling...
we are first off to utah for a night of cabin fun with friends dave & sarah, and
then we will find ourselves in warm-ish california!
[don't mind my humongous moon boots, the wide angle lens emphasizes them even more!]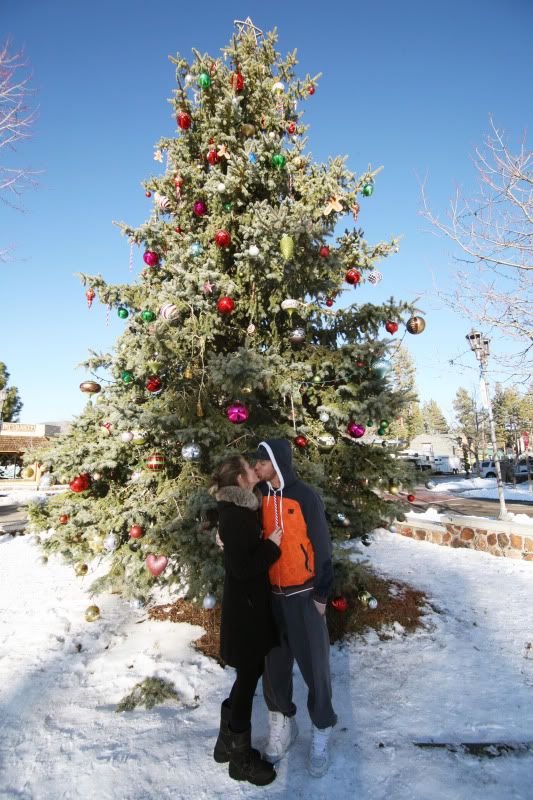 here is our mini baby christmas tree we had this year, a special thanks to
emily
who gave it to us with ornaments, lights, and the perfect sparkly star!