as i stated in a previous post,
we got our couch for free from my roommates and then landon and i worked as a team and completed it! landon first took off all the cushions and cleaned them...so we felt comfortable sitting on our own couch.... then i sanded everything down and stained it, then together we covered the cushions and landon just put everything back together last night and we are so proud! even if it's not the
greatest
, it was a fun project and will certainly not be the last!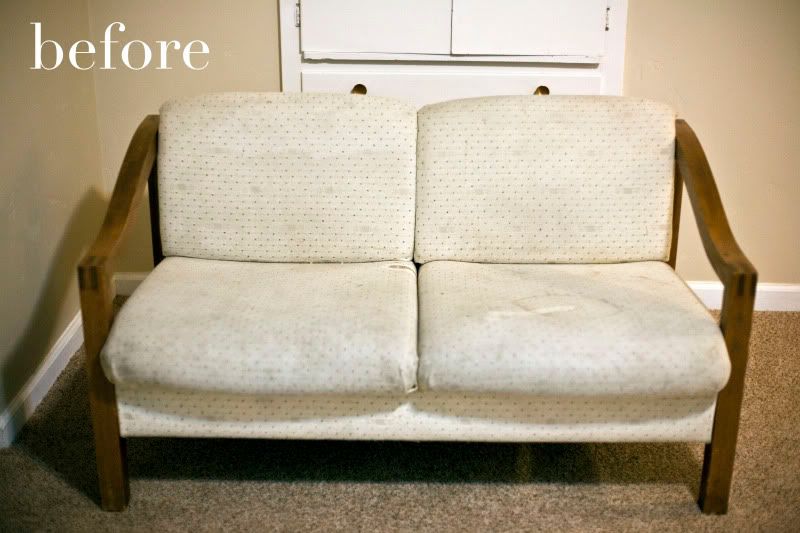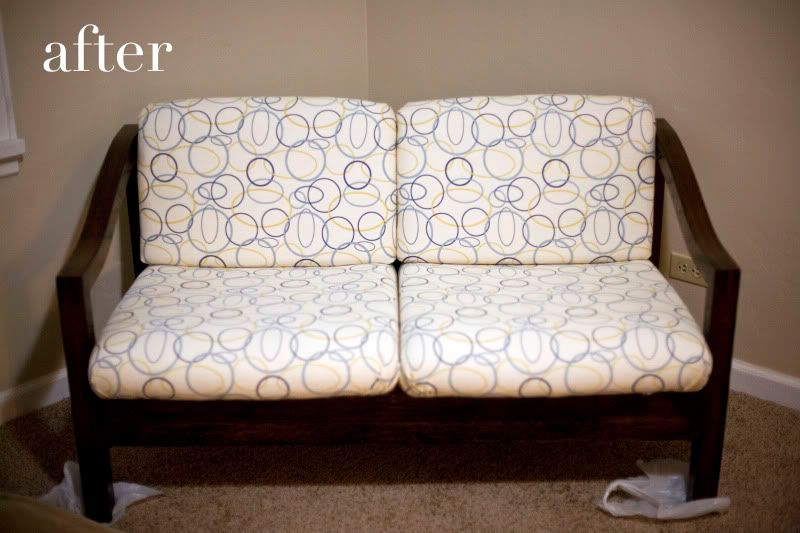 PS.
Landon & i are leaving for California early tomorrow morning and sooner than we know it, we will be wed, and more in love than ever.