These are my most recent books I made a few weeks back. For our midterm we had to make a box...and no it's not just a box, its a box covered in book cloth with one seam and 10$ a sheet of japanese rice paper, with minimum seams too. I waited to make my box the day before it was due, thinking 'oh it will be quick and easy', well it took me 7 hours with measurements, gluing- without getting glue on the bookcloth- and cutting everything exact... so maybe not so easy as I thought. But I finished and got an A on my box & books, yay!
and here is our guestbook we will be using for our wedding!!
we will have a polaroid camera with a back drop for our guests to use & then paste in our guestbook with a note to us.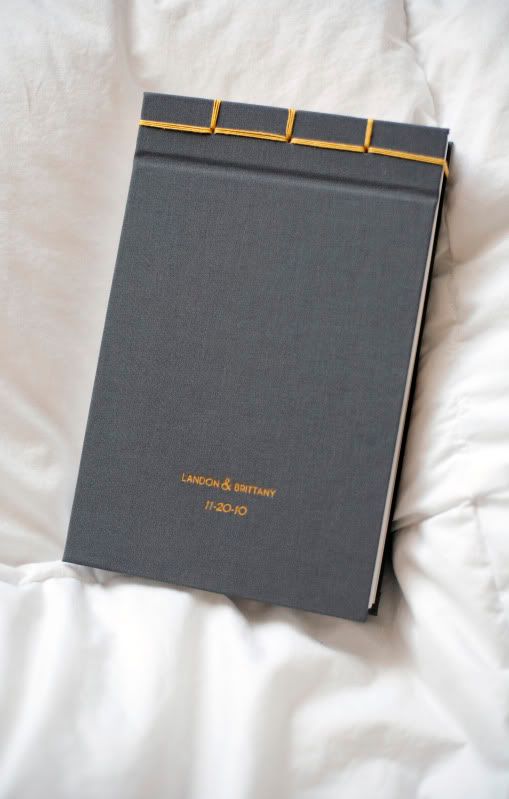 i put dividers in between the pages so that when the polaroids are taped inside the book, it won't make it expand on the end. so with them, it will lay FLAT and beautiful... hopefully :)
and i foil pressed our names into it. it was HORRENDOUSly scary, after completing the entire book, i did not want to mess up and off-center our names, and there was a scare of the foil melting all over the front... Landon was there to testify of my stress, but hey, it worked! and i'm happy with it. simple, just how i like it.