landon is in school

and

i am not.
i can sleep in everyday

and

he cannot

.
so
instead of kissing him goodbye when i'm half asleep,
i decided that i'm going to wake up and make him breakfast every morning.
it's a mini goal i made and in this way, i kiss him goodbye at the door and send him off to school with a full belly & a happy heart!
today was waffles, but last friday was

french toast

...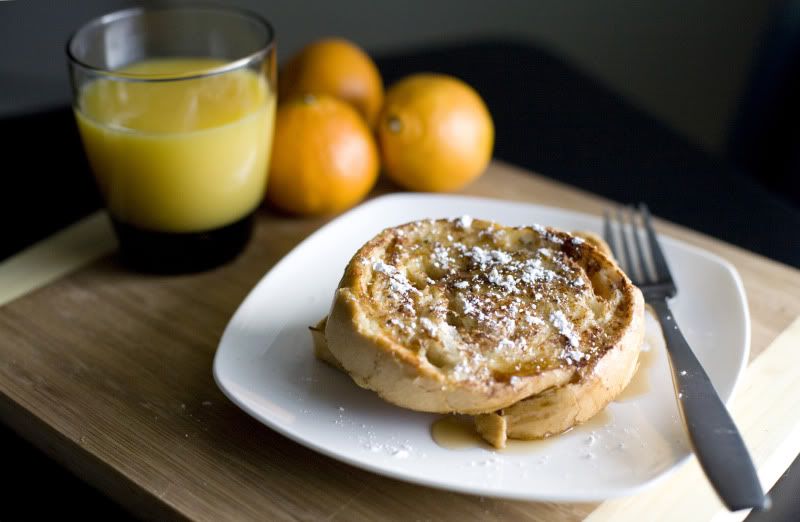 we had leftover french bread from our pasta alfredo night so i decided to make some thick tasty french bread french toast! yum yum