let me please formally introduce myself as
Mrs. Brittany Anne Wood.
here are a few photos from the wedding, thankfully Landon's brother got a few snapshots (thanks) for us to have until we get the professional photos!
we had landon's nephew & my niece walk out right before we did in the temple... mini bride & groom, so stinkin cute!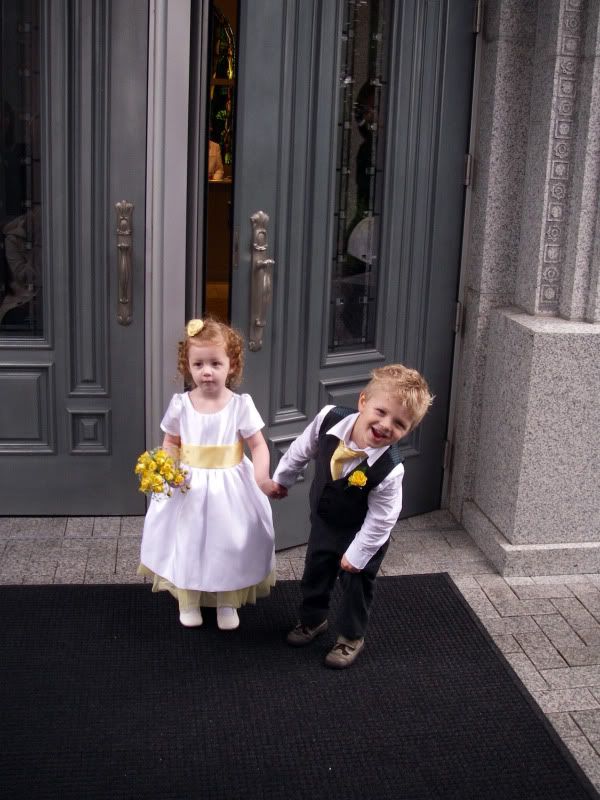 here is one of my favorite photos ever! EP photography took it and it's 1 of the 2 photos i've seen from our wedding.
poised, calm savanna & crazy banyan.
tiny bride-mini groom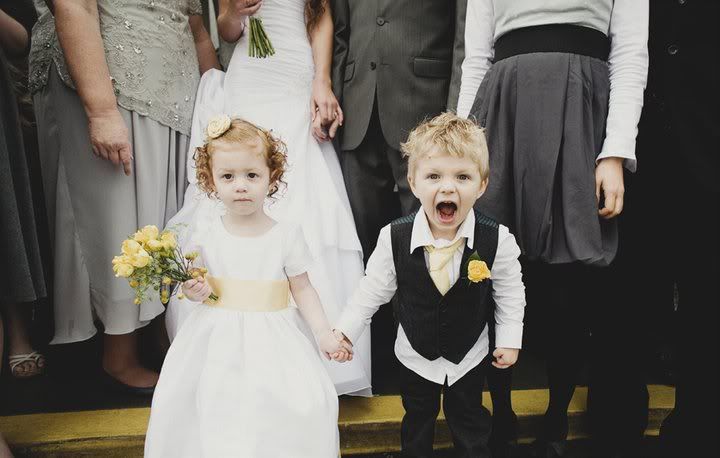 mr & mrs landon wood!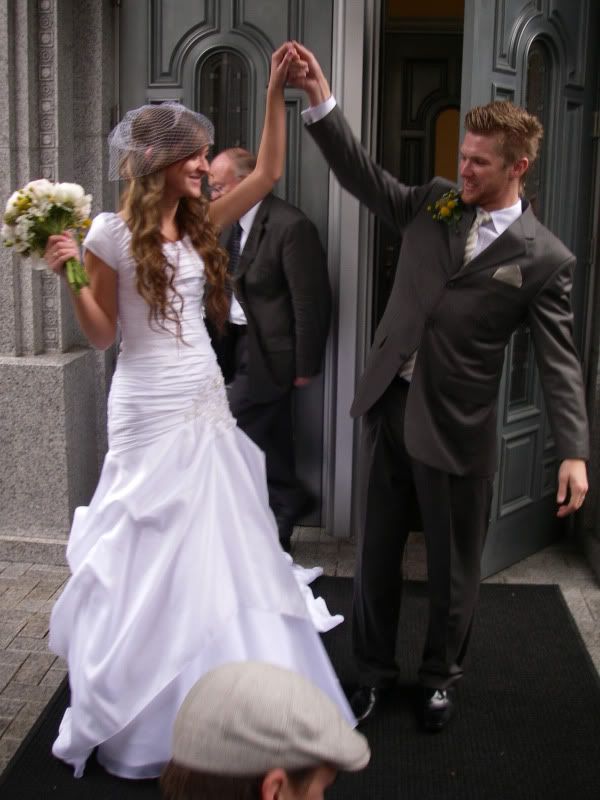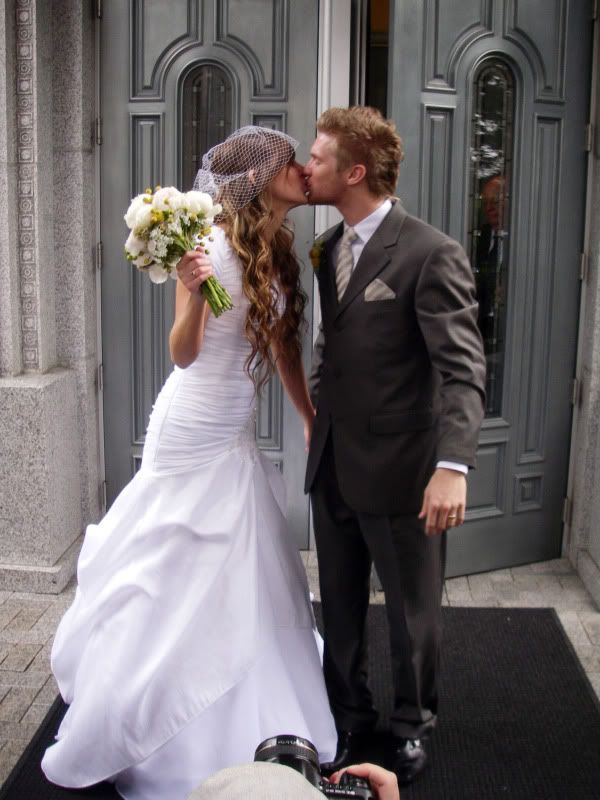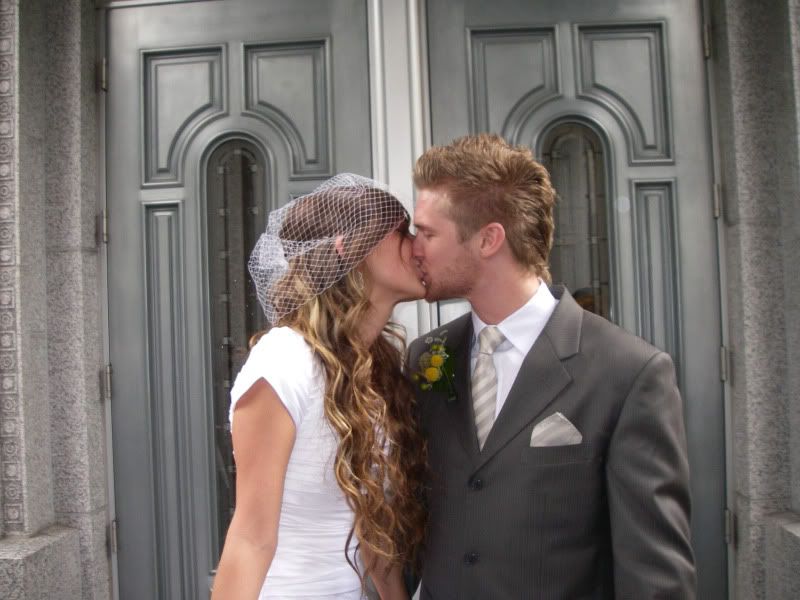 the crazy wood brothers & baby banyan :)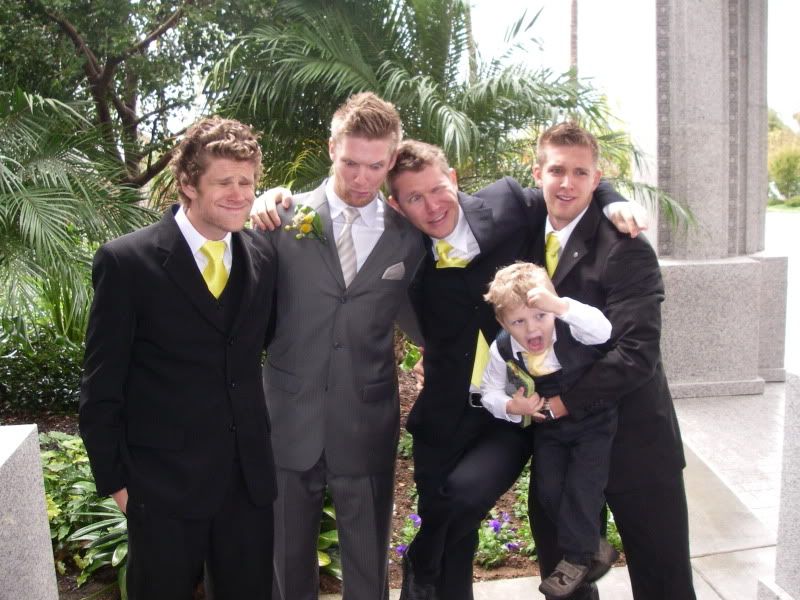 thought this was cute and that we looked like little parents already! haha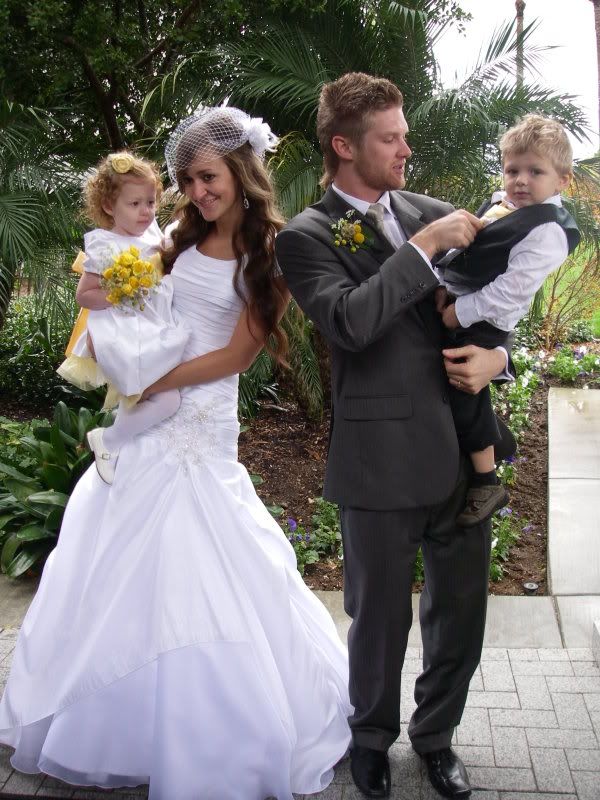 at the reception... obviously landon was ready and excited for that cheesecake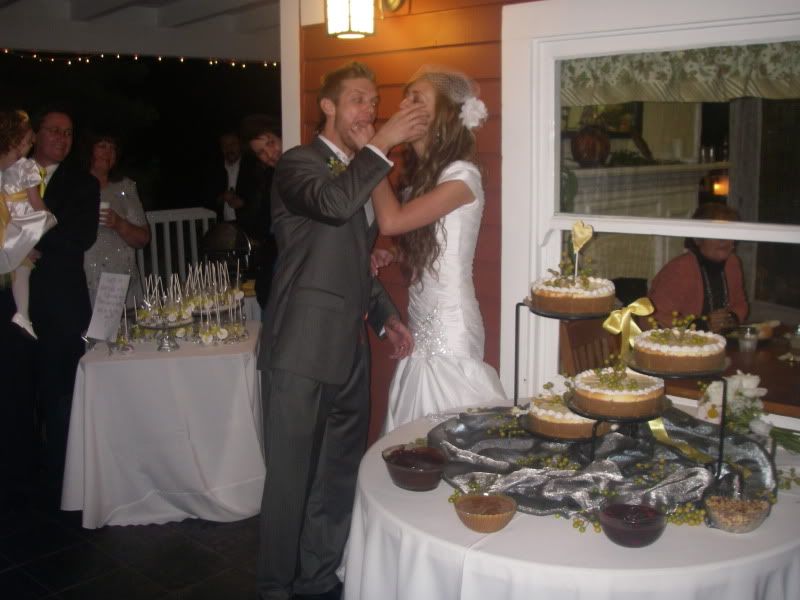 cheesecake & chocolate noses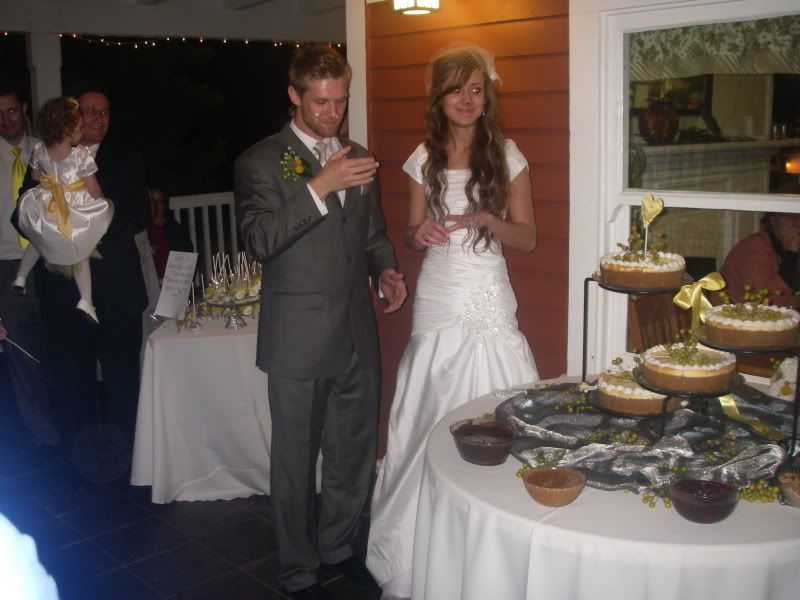 and here is one of our ring shots from EP Photography.
They just put up a post of 2010 ring shots go
check
it out!