this past weekend landon & i had a fun holiday date...
from what i've learned about landon
is he
loves
carving pumpkins & said this will most likely be 1 of the 3 times we carve this month! i have no argument against that and hope to plan up some good designs for my next pumpkin.
until then

, check out our lovely halloween creations:
the start of hers.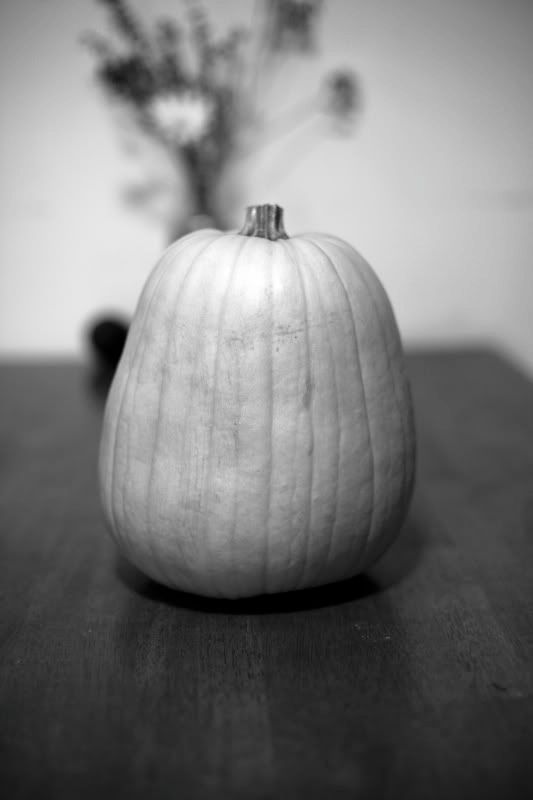 the start of his.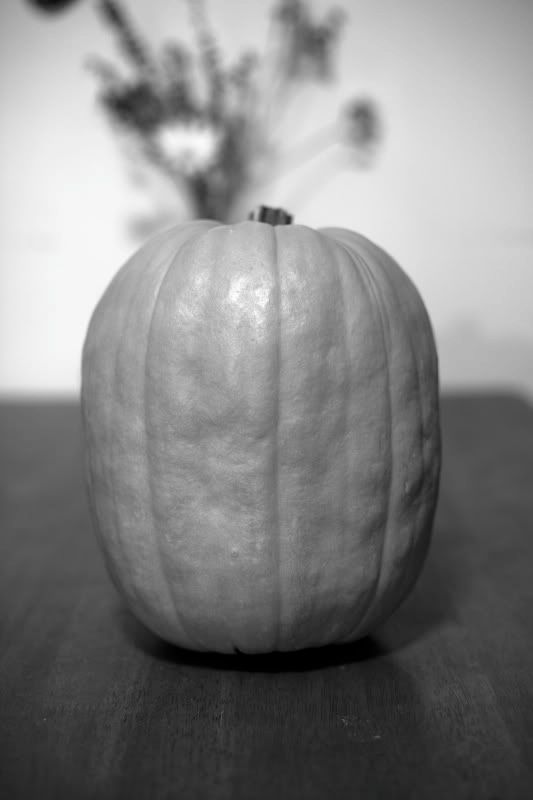 cleaned & ready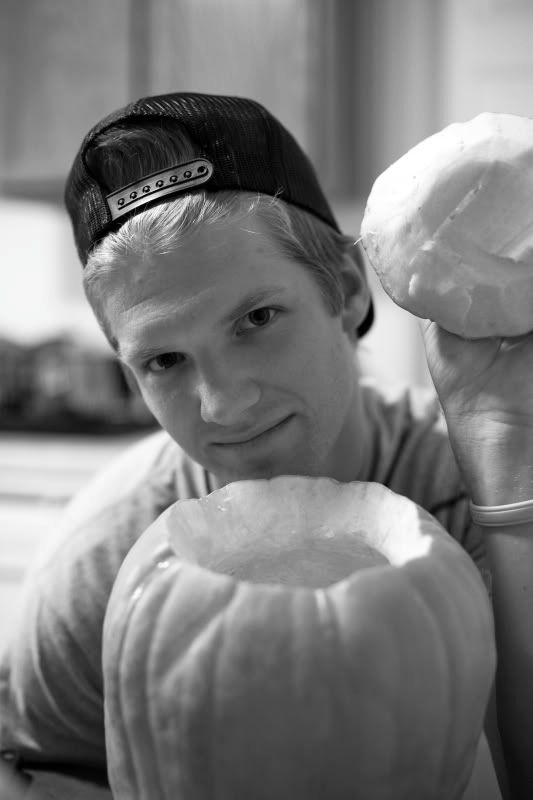 cleaned and ready too
we pulled out & kept the pumpkin seeds...washed & baked them to eat!
our final product!
his on the left, hers on the right!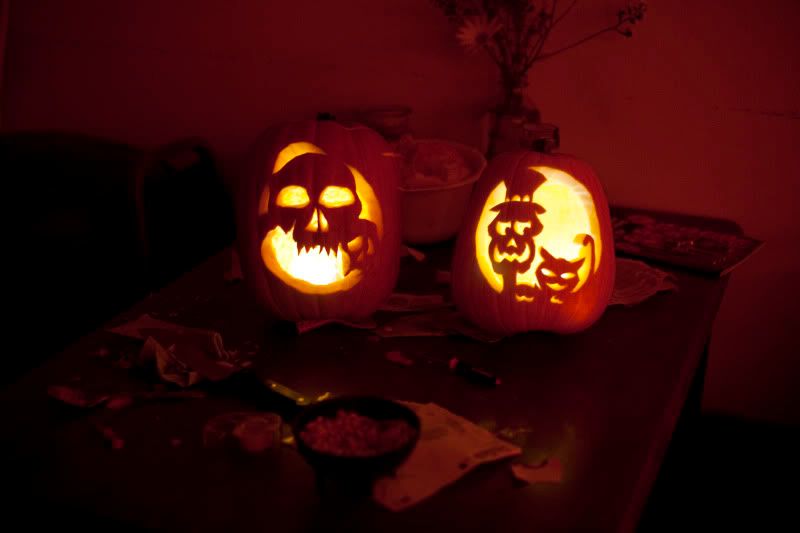 i have to give landon props on this photo...so nice babe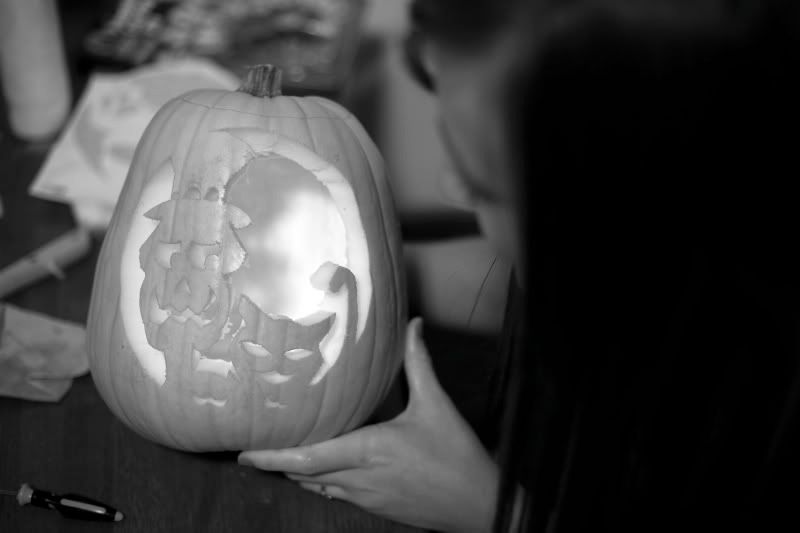 i'm so proud of my lil landon!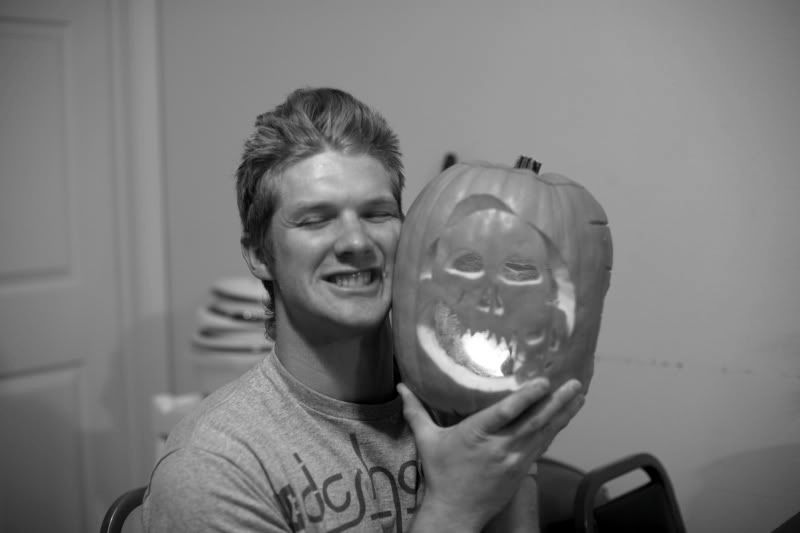 our treat after the hard work of carving... landon's proper hand digging in...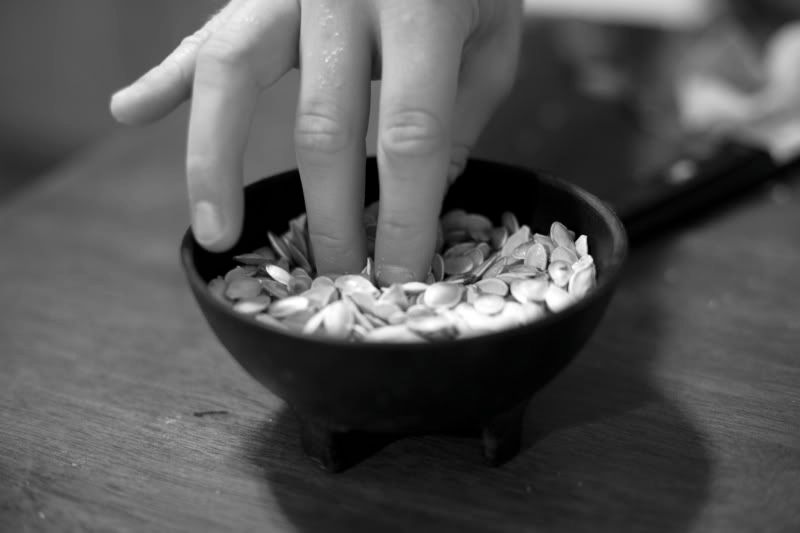 mmm mmm pumpkin seeds. yum.