yesterday evening landon & i went on another mini date with 2 other couples down to the

pumpkin

patch

! i've only been to pumpkin patches in california and usually they are just under tents or on haystacks, but these were still connected to the

vines

!
(well, most of them :)
we ended up buying

70

pounds of

pumpkin

all together and hope to have enough creativity for carving and

tasty

seeds

to last us for the
rest of our lives
!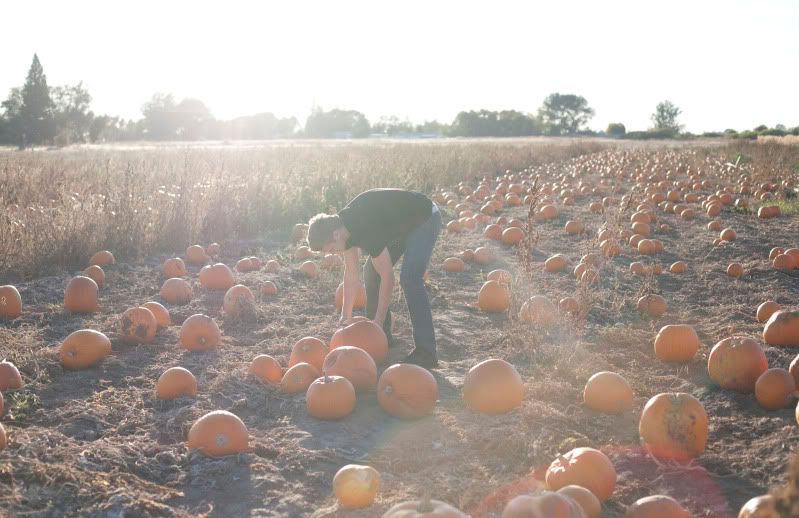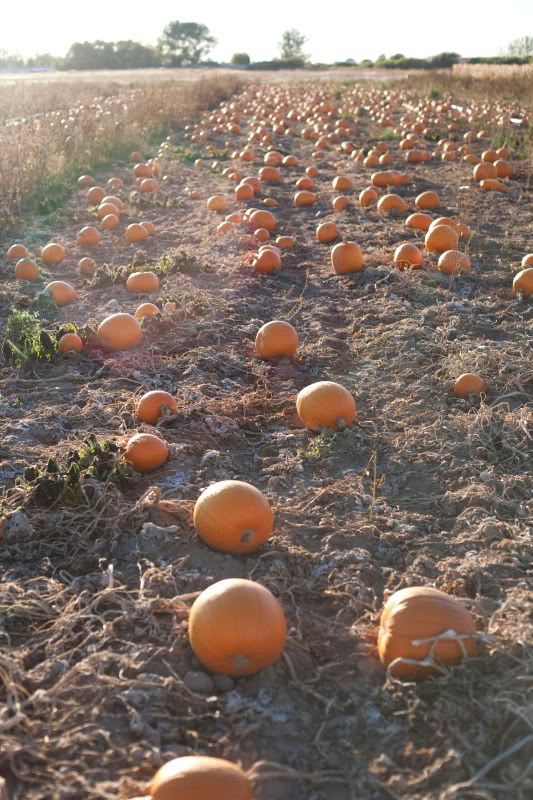 this is what happens when your camera is too hard to use for people when you want a quick snap shot. :)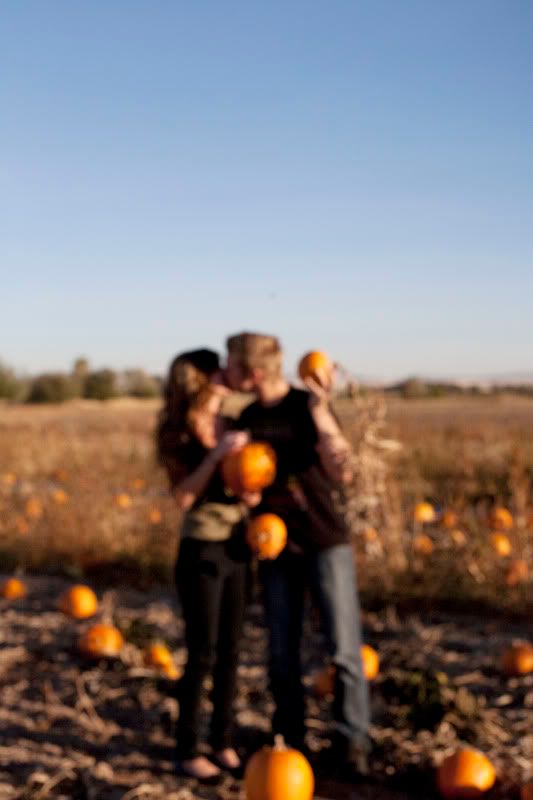 check out those muscles! our huge 20.2 lbs. pumpkin & my cutie 178 lbs. pumpkin landon.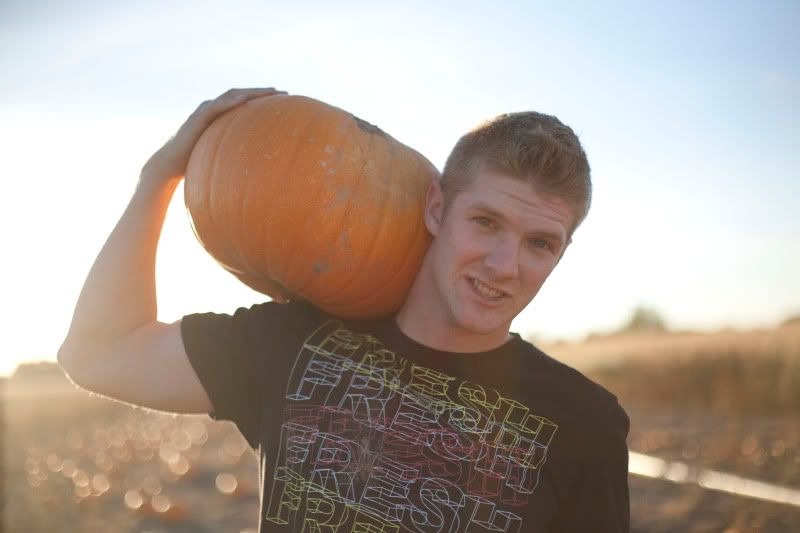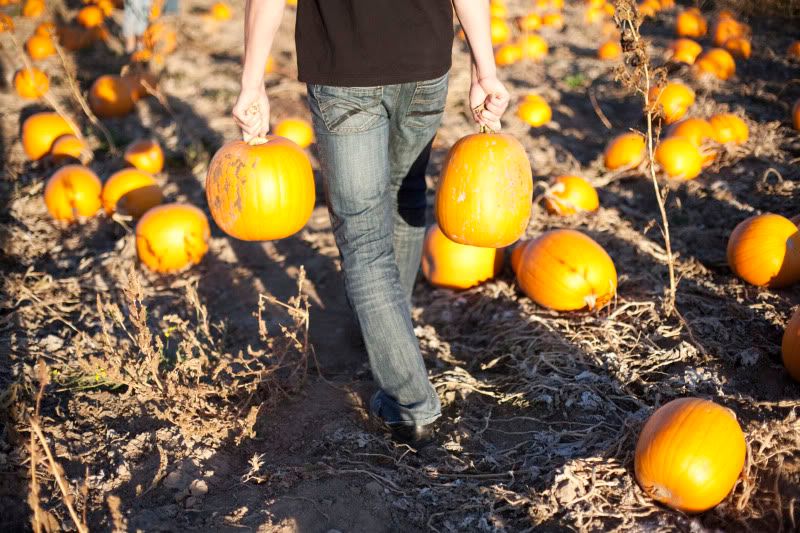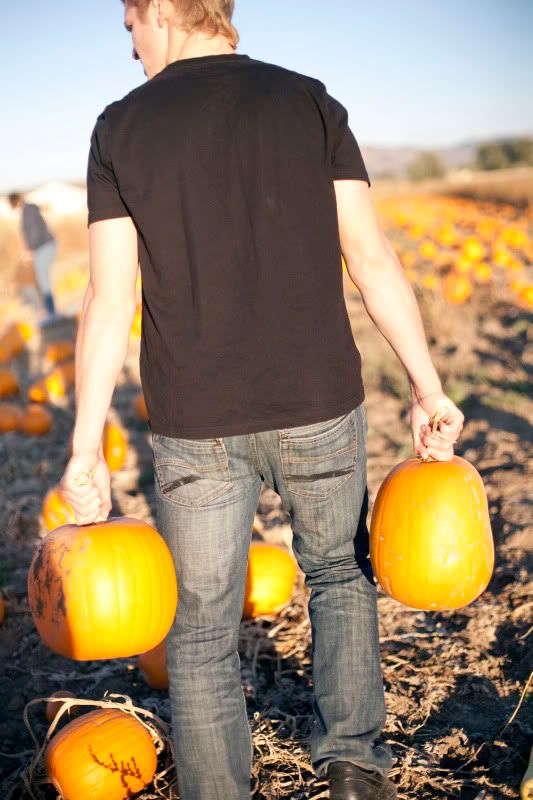 check out our balance technique- hold hands awkwardly in the air-
landon got it this time...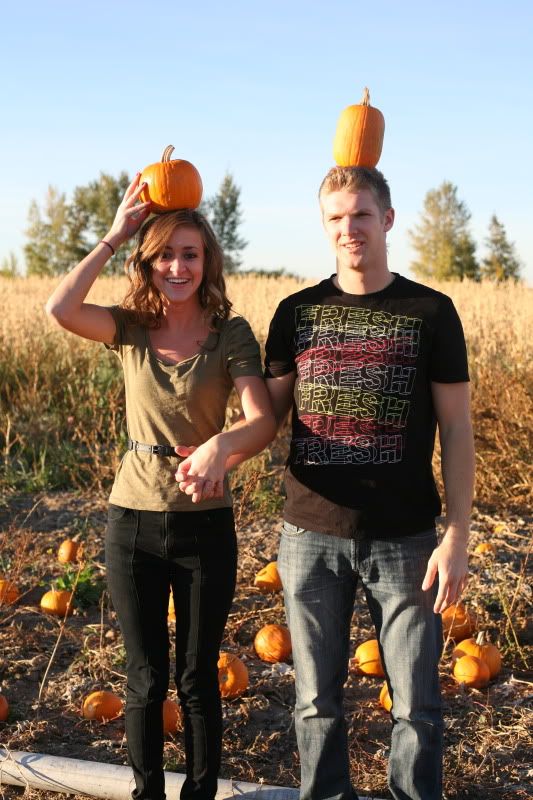 success?! well at least we were able to hold hands normally :)