our holiday weekend consisted of:
going to a friend's cabin, enjoying the outdoors and 4-wheeling
swimming & laying out by the lake
going out to idaho falls for the firework show
and sunday was by far the best because we did,
seriously we were lazy bums,
went to church, went for a stroll on the bicycles & i thanks to landon's encouragement i conquered a tiny hill that i did not think i could ride up.
we finished the night off with tons of fireworks and a movie... that i slept through.
it was a successful weekend at that!
here are a few photos i took at the lake:
the photogenic couple: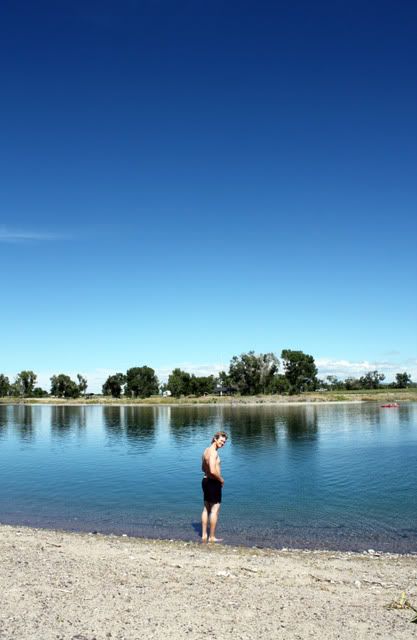 mr. muscles/ baywatch model landon oo la la
oh, and how could i of forgotten to add that we STUDIED the entire weekend!
we both had/still have intense tests to take for this week, so we made good use of time and had books & notes as our best friends this weekend.