for one of our Christmas Eve. traditions we make gingerbread houses. this year we got extremely in it and spend 3-4 hours working on these... whether it looks like it or not.
this year i wanted to think outside of the box and build a yacht/houseboat instead of a
normal
gingerbread house. here it is: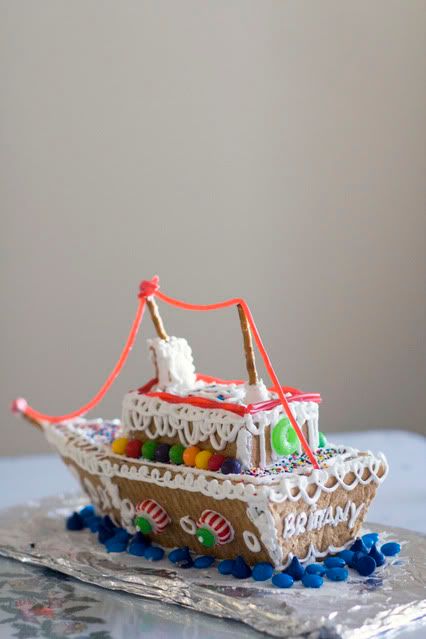 here is my sister, Katie's perfect lil house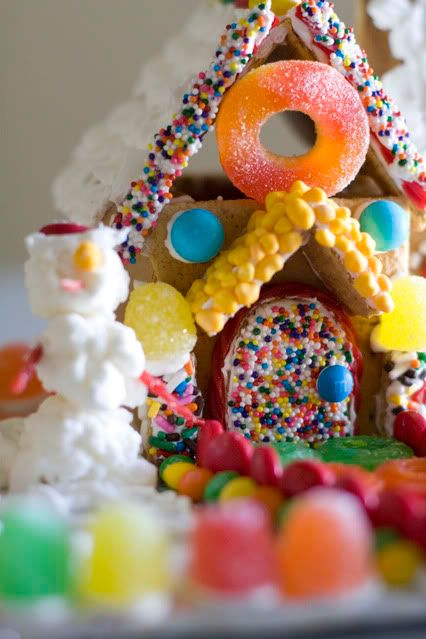 here is my friend karena's house: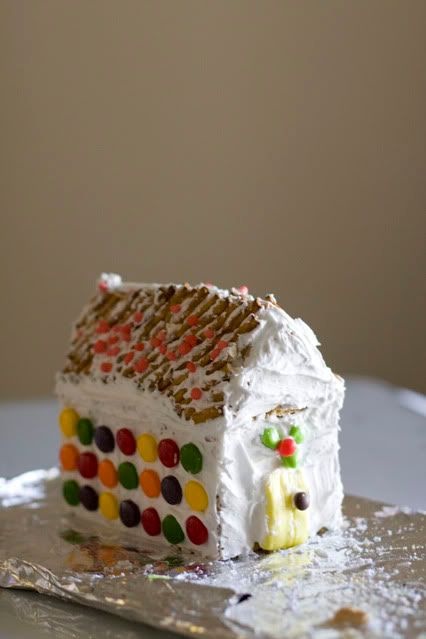 here is my sister in law, Katie's, Mickey Mouse house: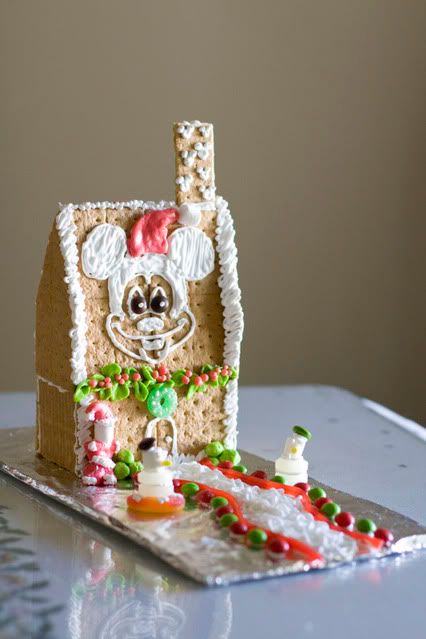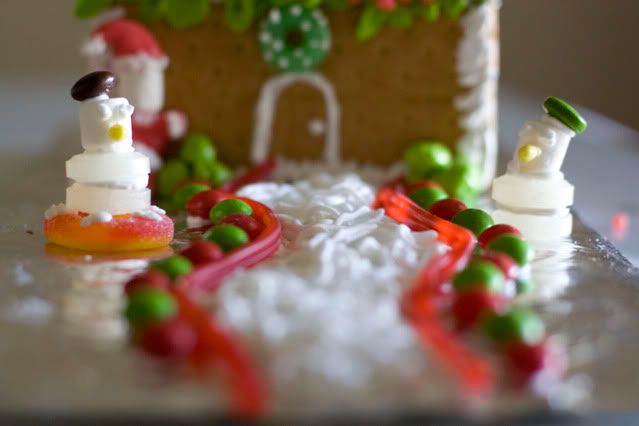 here is my sister, Jenn's house:
the boy's collaborated as a team and here is their final product:
the boys working hard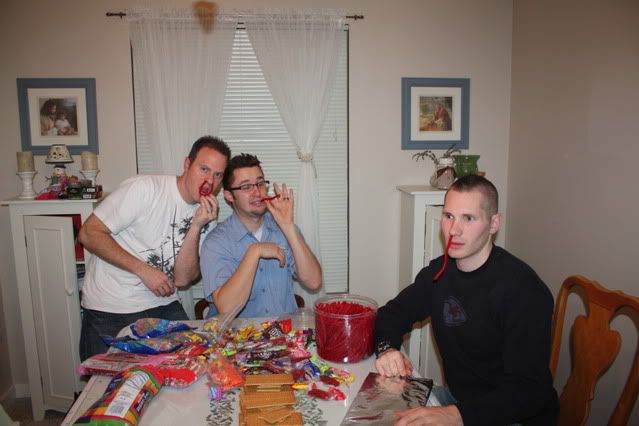 the girls working hard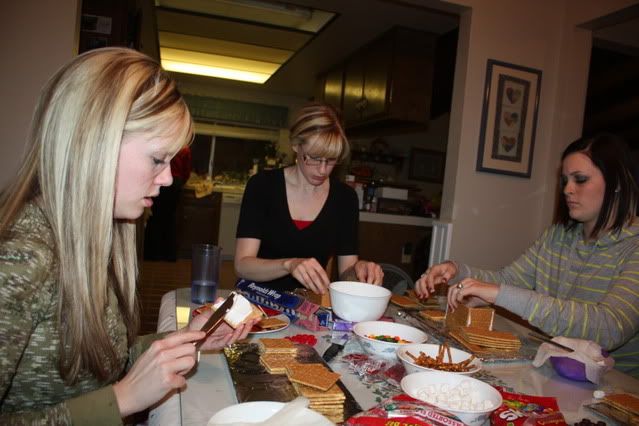 we dont mess around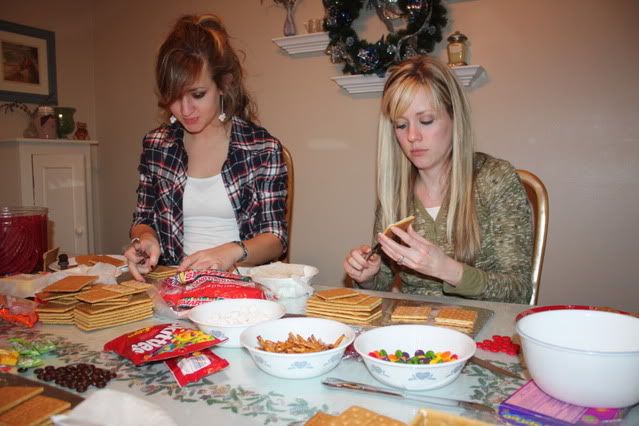 my sis and i. we decided to tag team it up for next year and create a mansion...