last friday there was a fun little rodeo in rexburg. at our school they had opportunities for anyone to sign up for a chance to ride a steer. many of our friends signed up, not ever thinking they would ever get chosen and out of hundreds of students, my good friend travis got chosen to ride. he was scared outta his pants, as you can tell in the photo below. haha
all in all, he did not get hurt, thank goodness. after the rodeo we went out for a little sushi dinner that was very delicious. i crave it on a daily basis so it was a nice treat for me.
peggy, me, and travis
we were all jealous of these gals braids, and i hope one day my daughter and i can have matching braids as long as these.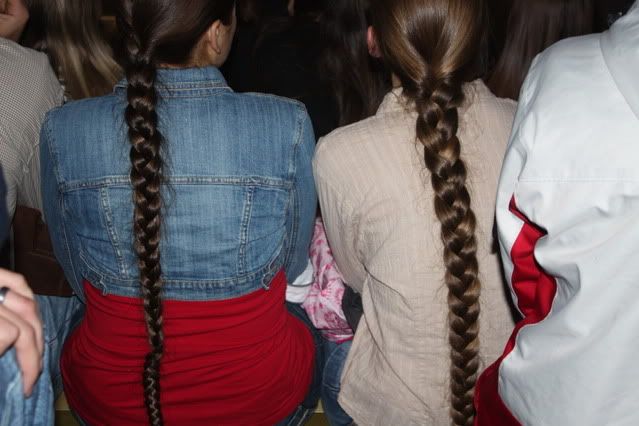 during the anthem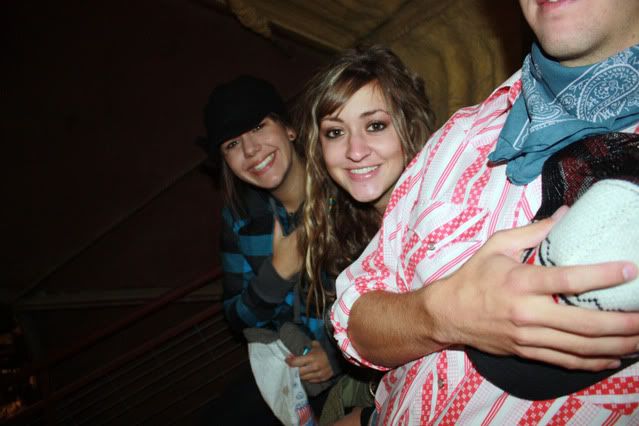 if you look real close you can see travis on the steer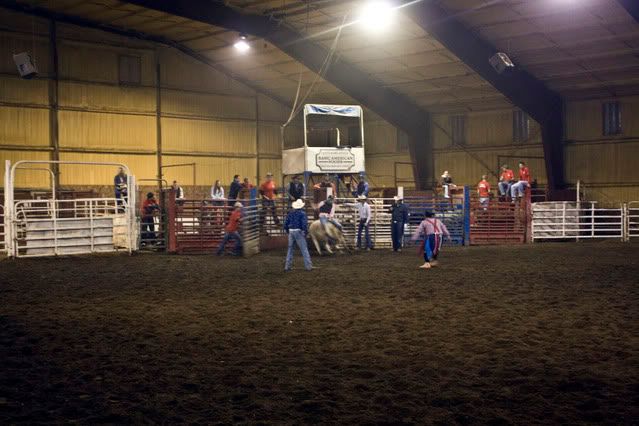 if you look real close you can see travis getting stepped on by the steer. jk he didn't get hurt but in this photo it looks like it.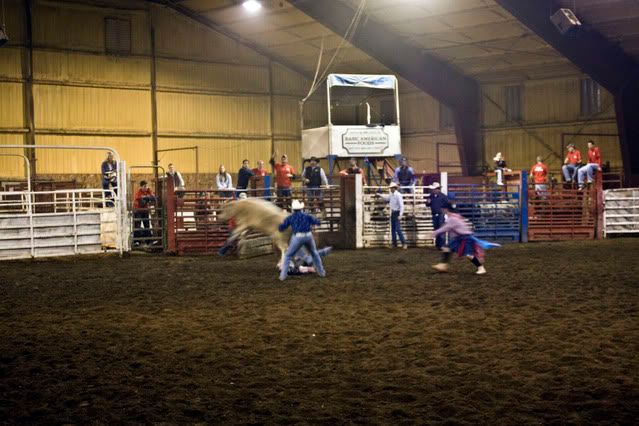 here is him walking it off. like a cowboy.