this weekend peggy & i went down to salt lake city to pick up a shipment from chicago...
our dear friend courtney
!! while we were there we had a really fun time... which i will later post about... but when we came back on sunday we had a birthday surprise for kristyne's birthday...
our dear friend courtney
!! we were trying to find something to put her in and we didn't have time to find a box so we put her in a suitcase! yes courtney fit perfectly into a suitcase. it was really funny when kristyne unzipped it and saw courtney in there. we have a video and i will have to post. anyways, here are photos from sunday night!
look what flew in from chicago for a week!
yes, courtney is actually in the suitcase. good sport she is.
after kris opend the suitcase she freaked and tackled court down she was so surprised.
reunited and it feels so good.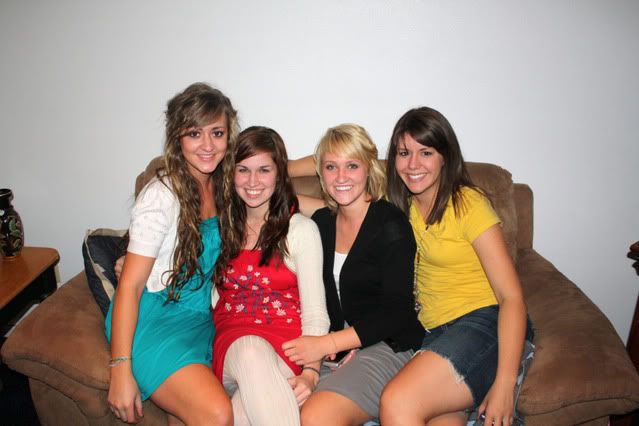 family shot holding the birthday girl, big 21!