on conference weekend our fhe brothers invited us to join them on sunday to watch general conference at one of their family's cabins. we drove out to island park and spent the whole day out there and enjoyed delicious breakfast, lunch, & dinner... steak & potatoes... all cooked by our brothers! during the 2 hour break we drove out to a bridge and fed the ducks and fish and took several pictures.

on the deck during the first snow fall in island park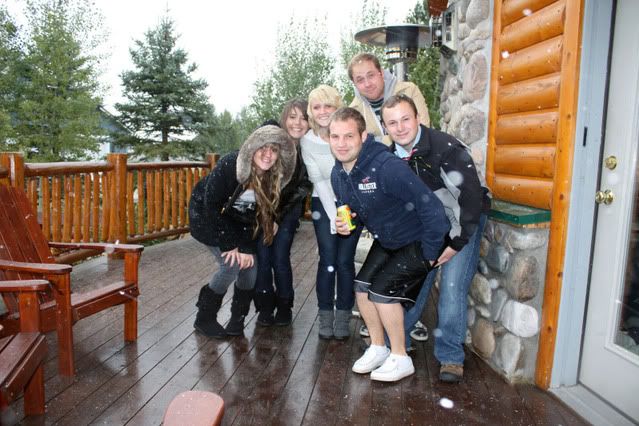 out on the bridge. it was so pretty!
our set table for the tasty scenic idaho steak & potatoes dinner...with the 2 love birds in the kitchen haha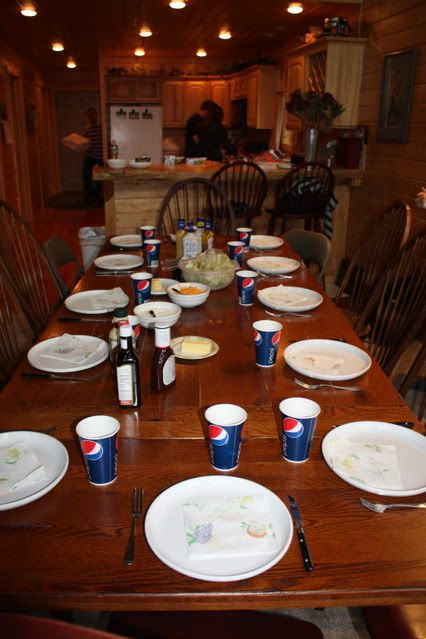 ____________________________________________________________
this last monday we made carmel apples together and took a few pics as well. we got lucky this semester and got put with fun guys.