my two best friends met me in utah for a quick bit of fun before i am off to canada for awhile. we did tons of shopping today, ate at delicious places, & tomorrow we are getting massages and pedicures!!!
and we went for a slurpee run!!
ME! coke slurpees make me HAPPY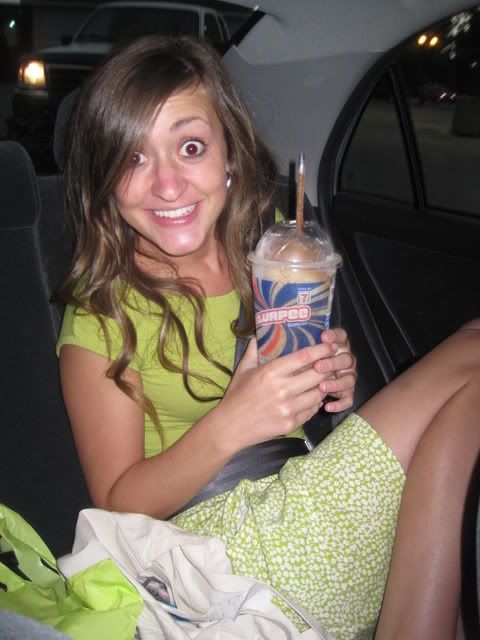 yeah my mom hit that guy, but don't worry it was totally worth it for this HOT photo. so HOT that we needed to get slurpees to COOL us down.